Get more leads with social media. The extension aims to increase the number of registrations, improve customers' shopping experience, and collect consumers' data just in one click.
Login with Apple ID via add-on
AJAX pop-up for the login/register purpose
AJAX login pop-up on the cart and checkout pages
Supports Twitter, Facebook, Google, LinkedIn, Instagram, Amazon, PayPal, Twitch
Included reCAPTCHA
ScandiPWA is a headless application and it requires a compatibility extension with conventional Magento 2 extensions to serve them for PWA applications. Specifically, it provides a GraphQL and React component to let the client-side render the application to be able to interact with the back-end of the extension. ScandiPWA rewrites Magento front-end, so it needs to replace the front-end layer of a usual Magento 2 extensions and this extension is providing exactly this.
DISCLAIMER
To get the functionality of the extension you will need both ORIGINAL extension to be installed in Magento and also PWA extension to be installed in ScandiPWA theme.
Original extension URL: https://amasty.com/social-login-for-magento-2.html
ScandiPWA version: 3.0.0-stable
STEPS TO SUCCEED WITH SOCIAL LOGIN
1. Fast login
Provide your customers with single-click rapid registration & login process.
2. Boost traffic
With easy accessible environment, significantly increase the number of visits.
3. High retention
Increase customer retention, reducing obstacles during the registration process.
4. Conversion growth
Convert your visitors into paying customers by letting them reach the desired faster.
5. Collect data
Collect comprehensive customer without any additional analytical resources.
6. Better targeting
Devise a better targeting strategy through audience segmentation.
WHY SOCIAL LOGIN IS BENEFICIAL FOR YOUR ONLINE STORE?
Social Login extension is proved to be a great registration solution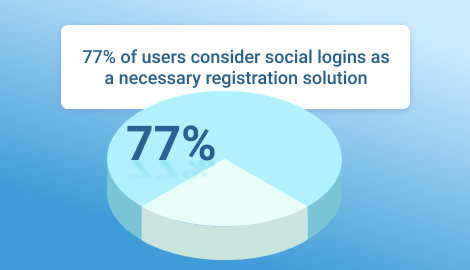 Customers prefer social login to complicated registration forms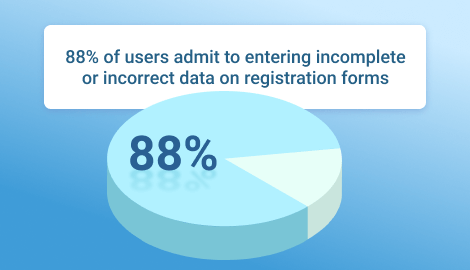 The process of recovering or resetting login info correlates with high abandonment rate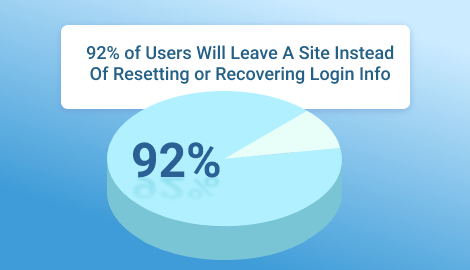 AJAX login popup
Offer customers an accessible AJAX login pop-up for one-click login and registration. Adjust the social buttons bar position and customize the style of the popup to perfectly match your webstore design.
Let users recover the password without redirects.This is especially important if your customer was already on the checkout page.
Navigate users to fill-in the registration form to gather all necessary data.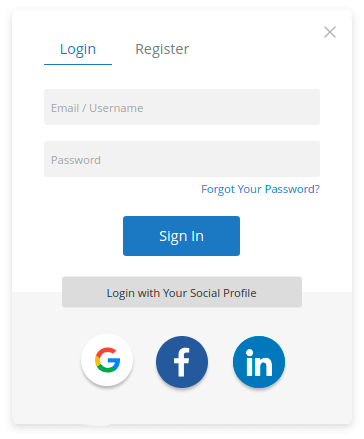 Checkout
The Social Login for Magento 2 allows merchants to enable AJAX pop-up at the checkout page. Don't let your customers skip the final steps of the purchasing process.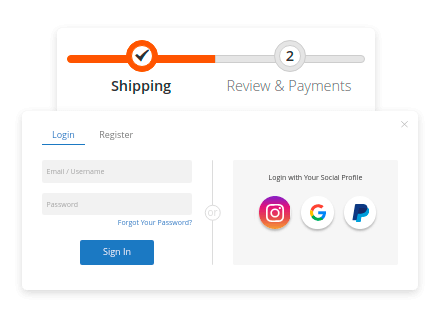 Shopping Cart
Many store admins face the problem of abandonment rate. But with the extension, it is easy to cope with that! Let your admin additionally show social login in the shopping cart. The handy buttons can be used to motivate customers to log in and proceed to the checkout page. As a result, you will efficiently reduce Shopping Cart abandonment for your online store.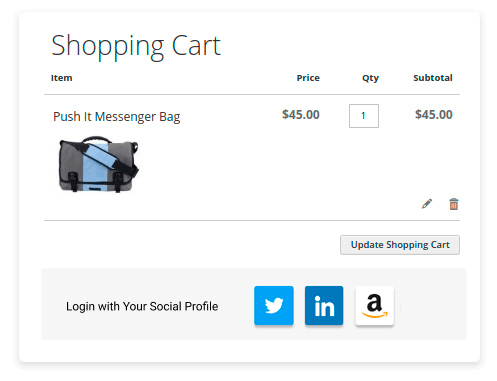 Social Media
To improve customers' shopping experience, don't make them remember the password or login name. Let them just click a particular social login button to sign in. Reach your target market by offering their favorite social networks and services: Google, Twitter, LinkedIn, Instagram and Facebook logins are available for Magento 2. It can be extremely useful in cases you have some ads in social networks: customers can just visit your store and immediately sign in.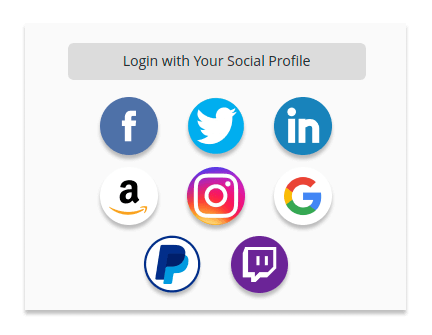 More Information
ScandiPWA Version
3.0.0-stable
Magento Version
2.3.5 CE
Product Name
Social Login by Amasty
Original Extension URL
https://amasty.com/social-login-for-magento-2.html
Short Description

Get more leads with social media. The extension aims to increase the number of registrations, improve customers' shopping experience, and collect consumers' data just in one click.

Login with Apple ID via add-on
AJAX pop-up for the login/register purpose
AJAX login pop-up on the cart and checkout pages
Supports Twitter, Facebook, Google, LinkedIn, Instagram, Amazon, PayPal, Twitch
Included reCAPTCHA